Independence Day Celebration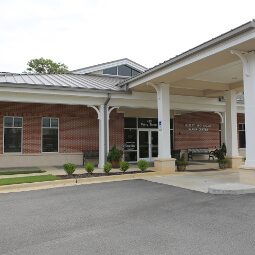 Harris Center
425 Perry St
Phone: (334) 501-2930
Hours:

M-F: 8AM-5PM

Jarrett Jones
Frank Brown Rec Center Director
Phone: (334) 501-2941
Email: jyjones@auburnalabama.org
Celebrate Independence Day with the entire Auburn Community, Auburn Parks and Recreation and Briggs and Stratton! Enjoy great food, fun music, free goodies and THE best fireworks display in the entire area courtesy of Briggs and Stratton!
So grab your picnic basket, blanket and the family and join us for a fabulous night of entertainment and a chance to show your patriotic spirit! Gates open at 6 p.m.; Entertainment begins at 7 p.m.; Fireworks begin at 9 p.m. The rain date is Thursday, July 5th.
This year's musical guest will be Mojiles, based in the Gulf Coast yet features members from all over the world. Mojiles brings an energetic mix of Top 40 Country Hits, 80's Rock, 70's Classics, and Top 40 Dance; Mojiles offers something for everyone!
The FREE Celebration will be held behind the Home Side of the Duck Samford Football Stadium. Please remember - the parking lot off of Airport Road, which is shared between the Bo Cavin fields and the New Duck fields, will be closed to the public during the event to accommodate our fireworks shoot site. However, the parking lot off of E. University Dr. next to the Old Duck fields will be OPEN to the public for parking.
.
.
.
.
.
.
.
.
.
.
.
.
.
.
.