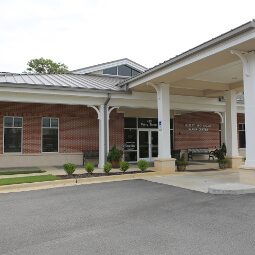 Harris Center
425 Perry St
Phone: (334) 501-2930
Hours:

M-F: 8AM-5PM

Sarah Holcombe
Aquatics & Special Events Coord.
Phone: (334) 501-2948
Email: sholcombe@auburnalabama.org
Active Auburn is a health and wellness campaign presented by Auburn Parks and Recreation and launched in August 2017.
During the 2017 - 2018 season, Active Auburn led the way in the creation of new health and wellness-oriented events and activities in the Auburn area. From glow-in-the-dark yoga to a downtown 5k, scavenger hunts in the parks and a lifestyle fair, the campaign made great strides in making Auburn healthier!
Upcoming Active Auburn events are as follows:
January 12, 2019: FitFest 2019 - back by popular demand, FitFest 2019 will feature the best of Auburn's health, wellness and lifestyle organizations and businesses! You'll be able to visit with local businesses and test out classes with our pop-up fitness schedule! Schedules will be posted by January 7, 2019 at activeauburn.org and on the City of Auburn's website. To apply to be a vendor for this event, download an application.
February 9, 2019: Zumbathon 2019 at Boykin Community Center! Our annual Zumbathon is back and better than ever! Join us for the 90s in 90 minutes! Dress up for the costume contest and the get ready to workout with local instructors in the fun way to get active in Auburn!
March 26, 2019: Hands on Nutrition: Join us for a screening of "Ingredients," a film about bringing good food back to America and the people behind the movement. After the movie, Hornsby Farms will be leading a canning workshop. This event is FREE and open to the public.
April 5, 2019: Glowga at Boykin Community Center: It's time to break out the neon and body paint - Glowga will be back for our 2019 season! Join us as we get in the zone for zen with local yoga instructors and get ready for the weekend with a black light yoga party!
Active Auburn is a health and wellness campaign for Auburn residents by Auburn residents. Additional information about the campaign can be found at activeauburn.org. If you have suggestions about Active Auburn events you would like to see in the future, please email activeauburn@auburnalabama.org.
To stay up-to-date on Active Auburn events and news, follow the campaign on Facebook at facebook.com/activeauburn and Instagram at @activeauburnal.