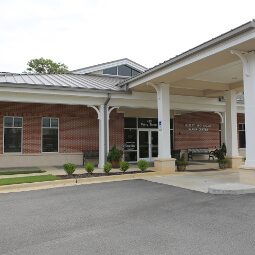 Harris Center
425 Perry St
Phone: (334) 501-2930
Hours:

M-F: 8AM-5PM

Sarah Holcombe
Aquatics & Special Events Coord.
Phone: (334) 501-2948
Email: sholcombe@auburnalabama.org
Active Auburn is a health and wellness campaign presented by Auburn Parks and Recreation and launched in August 2017.
During the 2017 - 2018 season, Active Auburn led the way in the creation of new health and wellness-oriented events and activities in the Auburn area. From glow-in-the-dark yoga to a downtown 5k, scavenger hunts in the parks and a lifestyle fair, the campaign made great strides in making Auburn healthier!
Upcoming Active Auburn events are as follows:
June 8, 2019: Family Fitness Day Celebration: Join us Saturday at Samford Pool as we celebrate National Family Health and Fitness Day. Family Health and Fitness Day is celebrated the second Saturday in June each year. This special day promotes the importance of parks and recreation in keeping communities healthy. We will offer FREE admission to Samford Pool, along with water games and inflatables for the whole family to enjoy. Families are encouraged to come out and spend their day at the pool or go out and enjoy one of our parks in Auburn.
July 14-20, 2019: Fit Week 2019: Are you looking for a new place to work out? In celebration of National Recreation and Parks Month we are offering a FREE, week long membership for Auburn residents to try getting active at Frank Brown Recreation Center and Boykin Community Center Fitness Centers. Frank Brown's fitness center has a cardio room, weight room, and an acrobatics room for classes. The Boykin fitness center offers all new workout equipment after a complete renovation in 2018. Membership fees are usually a one-time, $25 fee; however, during Fit Week we are offering a FREE membership trial. In order to participate you will have to sign a waiver at the fitness center front desk. This is a great week to stop by either or both fitness centers and see what we have to offer!
Active Auburn is a health and wellness campaign for Auburn residents by Auburn residents. Additional information about the campaign can be found at activeauburn.org. If you have suggestions about Active Auburn events you would like to see in the future, please email activeauburn@auburnalabama.org.
To stay up-to-date on Active Auburn events and news, follow the campaign on Facebook at facebook.com/activeauburn and Instagram at @activeauburnal.