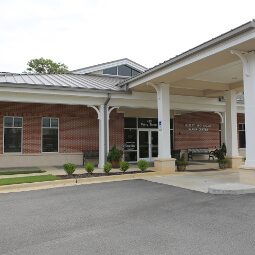 Harris Center
425 Perry St
Email:

[email protected]

Phone: (334) 501-2930
Hours:

M-F: 8AM-5PM

Sarah Cook
AQUATICS & SPECIAL EVENTS COOR
Phone: (334) 501-2948
Email:

[email protected]
Join us for the inaugural StrawberryFest on April 18th at Town Creek Park! Do you have fresh picked strawberries, jams, baked goods, paintings and/or crafts all with a strawberry theme? Then this event is perfect for you! We are looking for farmers, bakers and artisans that can provide the Auburn community with all types of strawberry goodies.
2020 City Market will be at Town Creek Park Saturdays from May 16th - August 29th from 8:00 - 11:00 a.m.. The market will host local farmers, growers and artist to sell their produce and products. There will not be a market on May 23 and July 4.
Farmers, growers, and artists who are interested in participating in the City Market must complete an application and submit their Grower's Permit to the Market Coordinator. Materials may be submitted in person at the Harris Center (425 Perry Street) or via email to the Market Coordinator.
Details and requirements:
For up-to-date information follow the City Market Facebook page @CityMarketAuburnAL.