Itty Bitty Auburn Scavenger Hunt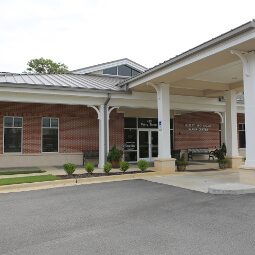 Harris Center
425 Perry St
Email:

[email protected]

Phone: (334) 501-2930
Hours:

M-F: 8AM-5PM

Ann Bergman
Public Relations Specialist
Phone: 3345012936
Email:

[email protected]
The Itty Bitty Auburn Scavenger Hunt is back in August 2020! We will be celebrating Auburn Parks and Recreation's 50th Anniversary.
Help us celebrate Auburn Parks and Recreation's 50th Anniversary. It's time to break out the thinking caps and magnifying glasses for Itty Bitty Auburn. Beginning Friday, July 31st, participants can pick up a worksheet for the scavenger hunt at any Parks and Recreation facility or find it on the City of Auburn website, printed in select newspapers and on Facebook. The worksheet features 25 itty-bitty sites in various Auburn Parks and Recreation locations, along with four (4) bonus sites. Participants will find these sites and write the location on the worksheet. Completed worksheets must be turned in to the Harris Center by Monday, August 31 at 5 p.m. To be eligible for prizes, the worksheet must have correct answers for ALL itty bitty sites. Those who complete all 25 sites correctly and answer the four bonus questions correctly on the worksheet will be entered into the Grand Prize drawing. Winners will be announced and contacted on Friday, September 4.
As part of the Auburn Parks and Recreation's 50th Anniversary celebration, we are celebrating our parks, arts, athletics, and facilities. To stay up-to-date on the Itty Bitty Auburn scavenger hunt, join the Facebook event group at facebook.com/CityofAuburnAL. Hints regarding each of the sites will be published to the City's Facebook event group and on the City of Auburn's Instagram page (@cityofauburnal).