Development Services Building
171 N Ross St
Email: webpw@auburnalabama.org
Phone: (334) 501-3000
Hours:

M-F: 7:30AM-4:30AM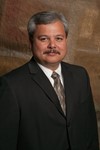 Jeffery L. Ramsey, P.E.
PW Director/ City Engineer
Phone: (334) 501-3000
Email: jramsey@auburnalabama.org
Department Profile
Full-time Employees: 49
Part-time Employees: 3
The Public Works Department provides engineering and construction services for the City of Auburn. The individuals who devote their professional time and energy to Public Works are committed to making the Auburn community a better, safer and more comfortable place to live. It is a fundamental goal of our department to provide citizens with a better quality of life through Public Works.
Public Works is represented by five divisions. More information on the division can be found on the tab below.