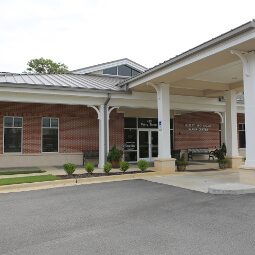 Harris Center
425 Perry St
Phone: (334) 501-2930
Hours:

M-F: 8AM-5PM

Ann Bergman
Public Relations Specialist
Phone: (334) 501-2936
Email: abergman@auburnalabama.org
LeisureLink is The City of Auburn's Parks and Recreation Weekly Newsletter
Week of March 19 - 25, 2018
Strategy Game Day: #ItsTimeToPlay
Calling all game lovers, quick thinkers and strategy wizards---it's time to play! Auburn Parks and Recreation along with Game Time Hobbies are hosting a day of role-play strategy games (RPG's) on Saturday, March 24, from 10 a.m.-2 p.m. at the Dean Road Recreation Center. Gamers will have the opportunity to play a variety of games including The Gathering, Risk, Settlers of Catan and Dungeons and Dragons. Newbies are welcome! Admission is a donation of non-perishable food or canned goods for the EASE House or pet food for Lee County Human Society. For more information visit auburnalabama.org/parks.
Eggcercise Egg Hunt
What happens when exercise is combined with an Easter egg hunt? Eggcercise! Community residents are invited to get fit at Active Auburn's Eggcercise Egg Hunt on Saturday, March 24, from 2-4 p.m. at Sam Harris Park! Egg hunters of all ages are invited to search for eggs and receive prizes, but they must first perform the exercise contained in the egg. After the workout, hunters will receive prizes based on their completed exercises. All exercises will be led by trainers from area gyms and will be age appropriate. FREE to the public. Children ages 8 and older are welcome with parent participation. Sam Harris Park is located at 850 Foster St. For more information visit activeauburn.org/events.
Betty McMurtry's Southern Afternoon Tea and Book Events
Join the Auburn Arts Association on March 25 to sip tea, enjoy heirloom desserts and be transported to another time in the rich history of Alabama through the readings of Betty McMurtry.
The Auburn Arts Association will be serving various types of tea and snacks in honor of Betty McMurtry who will be reading from her new book, "A Planting Season- The Cotton Chronicles: Volume 1." The afternoon festivities begin at 2 p.m. at the Jan Dempsey Community Arts Center, with the reading starting at 2:30 followed by a book signing. The event will conclude around 4 p.m.
"A Planting Season" is a work of fiction set in the 1920s and 1930s in Geneva County, Alabama. It tells the story of Olivia Turner and her family and the small, rural community of which they were a part of. Debra Webb of USA Today praised McMurtry for putting "so much heart and soul" into the story of the Turner family and their complex ties and times.
McMurtry grew up in Hartford in Geneva County. She attended Auburn University and now lives in Auburn, Alabama. Her accomplishments include working for the U.S. Department of Agriculture, forming her own management consulting firm and serving as a certified contract advisor to regional football stars who played in the National Football League. She is now retired and writing.
The Auburn Arts Association supports and encourages artists and art activities and is happy to host an afternoon tea featuring this Alabama author's heartfelt and vivid prose. In addition, the Auburn Arts Association provides quality art experiences for young persons, professional opportunities for area artists and performers, scholarships, cooperative art education projects and a variety of social activities.
For more information, please call (334) 501-2963 or email auburnarts@bellsouth.net.
S'more Fun With Mom Tickets available online
Tickets for for Lee County's annual mother and son adventure, S'more Fun with Mom are now available for online purchase. This special event is co-hosted by the Kreher Preserve and Nature Center and the City of Auburn Parks and Recreation Department. Ticket sales begin March 19 at auburn.edu/preserve and are only available online. The cost is $30 per mother/son duo and $10 for each additional son.
The event is offered on two evenings: Thursday, May 10, and Friday, May 11, from 6-8 p.m. Evenings will include a hike, cookout, s'mores and storytelling. There is also a craft station available to create a keepsake with a 5 by 7 portrait to commemorate this special night. Rain dates for the event are Thursday, May 18, and Friday, May 19.
The Kreher Preserve is located at 2222 N. College St. For additional information or questions, contact Jennifer Lolley at (334) 707-6512 or at preserve@auburn.edu.
Registration Open for the 19th Annual Bike Bash
Attention bicycle enthusiasts: it's now time to register for the 19th Annual Auburn Bike Bash! The City of Auburn, Auburn Bicycle Committee and Auburn City Schools will host the Auburn Bike Bash on Saturday, April 21, from 8 a.m. to noon at Richland Elementary School (770 Yarbrough Farms Blvd). Auburn Bike Bash is an event designed to encourage biking activities, endorse bicycle safety, promote the health benefits of biking and highlight local bike-friendly trails and areas. The 2018 routes will provide great rides for cyclists of all abilities and offer route distances of 3, 9 and 17 miles. Early-bird registration is now open and ends April 6. Participants can register online at bikebash.org or by mailing a completed copy of the paper registration form. For more information or to become a sponsor contact Gabby Meredith at 334-501-2946 or gmeredith@auburnalabama.org.
Auburn Stride Walkers
The Auburn Parks and Recreation Department is offering a walking program, Auburn Stride Walkers, for citizens who are interested in walking various City walking trails as a group.
Walks will be held on Mondays, Wednesdays, and Fridays at 9:00 a.m. Participants can walk at their own pace and distance. The Auburn Stride Walkers is a great way to have fun, make friends, and walk your way into a healthier lifestyle. The program is open to all ages and is free to the public.
Week of March 19 - 25
March 19 Kiesel Park
Located off Chadwick Lane
March 21 Town Creek Park
Located on South Gay Street
March 23 Dean Road Recreation Center
Located at 307 South Dean Road
March 26 Ogletree Shopping Center
Meet in the parking lot by the flower store