Garbage Frequently Asked Questions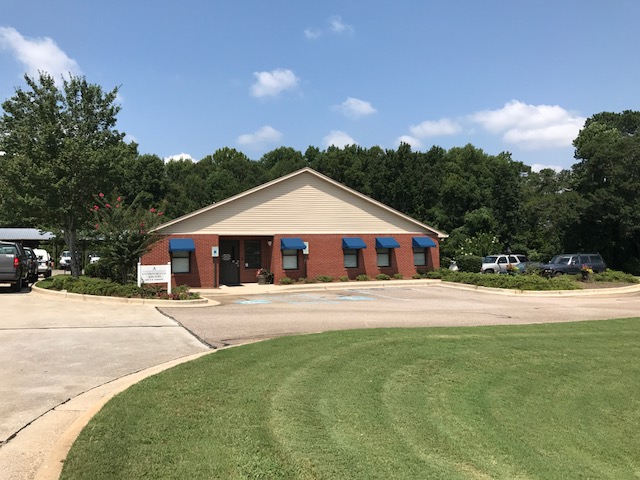 Environmental Services Building
365-A N Donahue Dr
M-F

7:30AM-4:30PM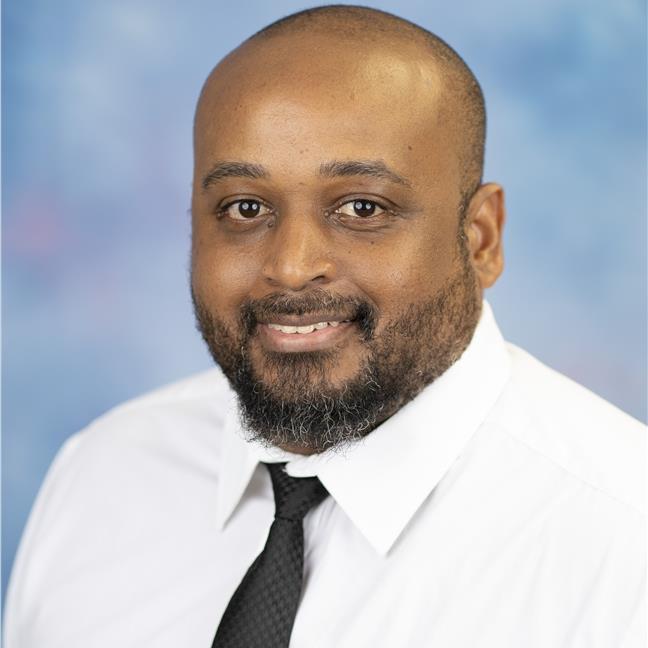 LaKen Reese
SOLID WASTE DIVISION MANAGER
Q: When is garbage collected in my area?
A: Scroll to the bottom of this page and input your address to view your collection schedule or go to our interactive map Auburn GIS Maps and click on the General Interactive or Public Service map to view the routing schedule or contact our office at (334)501-3080 to ascertain your scheduled collection day.
Q: I am new to Auburn. How do I activate my residential garbage collection services?
A: When activating your water account with the Auburn Water Works Board Office, you will be asked to complete a form that is used to establish your garbage service.
NOTE: If you live in an area where City water services are not offered, please contact our office at 501-3080 for additional information.
Q: I am moving in/out and will have extra bags of household garbage. What do I do?
A: Please click the link here to be redirected to our Move-In/Out page for more information.
Q: What is the fee for residential garbage collection and what services are included in the fee?
A: The curbside collection fee is $23.50 per month. The backdoor collection fee is $33.50 per month. The monthly fees include the once-per-week collection of household garbage, trash and recycling materials.
NOTE: Backdoor collection is not offered to those living in majority duplex/townhouse areas and other locations as determined.
NOTE: See Trash and Recycling FAQs for guidance on set-out requirements.
Q: What is the difference between backdoor and curbside garbage collection services?
A: Curbside collection requires the customer to roll their City-issued cart to the curb or roadside. Backdoor collection affords the customer the opportunity to place the cart at the backdoor of the residence or other such location as deemed convenient by Environmental Services. All containers placed out for collection must be situated in such a fashion to provide unobstructed access by collection personnel.
NOTE: Customers living in areas designated for curbside garbage collection service (areas annexed into the City after 1997 and those living in majority duplex/townhouse areas) are required to subscribe to curbside collection service and are not eligible for backdoor serice.
Q: How do I obtain a City-issued garbage cart? Is there a charge?
A: Contact the Environmental Services Department at 501-3080 or visit us at 365-A North Donahue Drive for more information. There is no charge to the customer for the cart.
Q: What time should I place my City-issued cart out at the curb on my collection day?
A: All carts should be placed at curbside by 6 a.m. on your scheduled collection day. Carts may be placed at the curb the night before your scheduled collection day, but must be pulled back to the rear of your residence upon collection of your garbage. Carts should not be placed out for collection on a day when no collection is scheduled. Find more details in the City Code.
Q: Where should I place my cart for collection?
A: Please place the cart within 3 feet behind the curb/roadside, away from poles, mailboxes, vehicles, etc. with the opening facing the street.
Q: What types of material may I place in the garbage cart?
A: Only household garbage should be placed into the green cart. No boxes, leaves, concrete, bricks, dirt, rocks, or other trash should be placed into the cart.
Q: Is it a requirement to bag garbage before placing it in the cart?
A: Although not a requirement, it is suggested that customers bag garbage for sanitary reasons.
Q: What should I do if I have an excessive amount of garbage that will not fit into the cart?
A: No additional garbage cans or bags should be placed out for collection on or beside the garbage cart. By participating in the RecycleAuburn curbside recycling collection program, you may reduce the amount of garbage produced. In the event that you are producing an excessive amount of garbage on a regular basis, an extra container may be utilized for an additional fee.
Q: What if I am working all day and cannot pull the cart back to the rear of my residence?
A: As long as the cart is pulled back to your residence before the next day you should be okay. Find more details in the City Code.
Q: Who is responsible for the cart if it is stolen, damaged, or destroyed?
A: As a City of Auburn customer, the garbage cart is provided for your use at no charge. If the cart is stolen, Environmental Services will replace the cart at no expense to the customer. If the cart is damaged negligently or intentionally by the customer, he/she will be responsible for such repairs or replacement of the cart if it cannot be repaired.
Q: If I move to another residence within the City, do I take my City of Auburn issued garbage cart with me?
A: No. Garbage carts are tracked via the serial number depicted on the cart and are assigned by residence. We ask that you contact our office for additional information prior to moving.
Q: Where is the garbage disposed of?
A: Household garbage is transported to the Advanced Disposal Services Transfer Station located in Opelika, AL.
COMPACT FLUORESCENT LIGHT BULBS (CFLs)
According to the U.S. Environmental Protection Agency (U.S.E.P.A), compact light bulbs (CFLs) help preserve the environment by using less energy and reducing the amount of waste deposited in landfills. A CFL uses approximately 75 percent less energy than a standard incandescent bulb, saving up to $30 in energy costs over its lifetime and lasting as long as six to 10 standard bulbs. Using energy-efficient products like CFLs is one way to curb our growing energy demands. With more consumers using CFLs, there is increased interest in how to properly dispose of burned out or broken bulbs. CFLs-and all other fluorescent bulbs-require trace amounts of mercury, a toxic metal, in order to work. The amount of mercury in a CFL is extremely small-about the size of the period at the end of this sentence-and does not pose a direct health risk to you or your family.
The City of Auburn does not currently provide recycling services for expired CFLs and advises citizens to place their used or broken CFLs in a sealed plastic bag and put it with your regular household garbage to be transported to an approved municipal solid waste landfill for proper disposal. Alternatively, citizens may contact local retailers to see if they will recycle spent CFLs.
See epa.gov/cfl/cflrecycling.html for additional information about CFL recycling and disposal. For additional information on cleaning up broken CFLs, businesses using CFLs and other relevant information see epa.gov/cfl.
PHARMACEUTICALS
Historically, the disposal of pharmaceuticals has primarily consisted of flushing such items into drains and toilets, which end up in wastewater treatment systems. Secure disposal in a municipal solid waste (MSW) landfill is permitted in Alabama, which is a better alternative than flushing them down the drain since MSW permitted landfills must adhere to strict guidelines in terms of protecting the environment, including ground water. Here are some simple steps for residents to follow for the proper disposal of pharmaceuticals:
Mix medicines (do NOT crush tablets or capsules) with an unpalatable substance such as kitty litter or used coffee grounds:

Place the mixture in a container such as a sealed plastic bag; and
Throw the container in your household garbage.
For additional information on the disposal of pharmaceuticals see fda.gov.
Dos and DON'Ts of Proper Sharps (Needles) Disposal
The City of Auburn recommends residents use a heavy-duty plastic household container for the disposal of needles, which can then be placed in with your regular household garbage.
NEVER PLACE LOOSE NEEDLES IN THE GARBAGE.
Medical and other related facilities must dispose of needles in accordance with applicable regulatory guidelines. Note the following guidelines issued by the U.S. Food and Drug Administration:
DOs
DO immediately place used needles and other sharps in a sharps disposal container to reduce the risk of needle sticks, cuts or punctures from loose sharps.
DO use an FDA-cleared sharps disposal container, if possible. If an FDA cleared container is not available, some organizations and community guidelines recommend using a heavy-duty plastic household container as an alternative.
DO make sure that if a household container is used, it has the basic features of a good disposal container.
DO carry a portable sharps disposal container for travel.
DO follow your community guidelines for getting rid of your sharps disposal container.
DO keep all sharps and sharps disposal containers out of reach of children and pets.
DO seal sharps disposal containers when disposing of them, label them properly and check your community guidelines on how to properly dispose of them.
DO ask your medical or prescription insurer whether they cover sharps disposal containers.
DO ask the manufacturer of your drug products that are used with a needle or other sharps if they provide a sharps disposal container to patients at no charge.
DO report a problem associated with sharps and disposal containers.
DO ask your healthcare provider, veterinarian, local hospital or pharmacist

Where and how to get an FDA-cleared sharps disposal container,
If they can dispose of your used needles and other sharps, or
If they know of sharps disposal programs near you.
DON'Ts
DON'T throw loose needles and other sharps into the trash.
DON'T flush needles and other sharps down the toilet.
DON'T put needles and other sharps in your recycling bin-they are not recyclable.
DON'T try to remove, bend, break, or recap needles used by another person. This can lead to accidental needle sticks, which may cause serious infections.
DON'T attempt to remove the needle without a needle clipper because the needle could fall, fly off, or get lost and injure someone.
For additional information on the handling of sharps see fda.gov or safeneedledisposal.org/states/alabama.